Orchid plants are endangered species worldwide, and orchids are listed as first-level key protection along with the giant panda, the national treasure of my country. There are more than 20,000 varieties of orchids in the world, and more than 1,400 in China. There is such an orchid production base in Dayang International Eco-tourism Resort. Because of its beautiful landscape and unique technological content, it attracts many visitors. Tourists.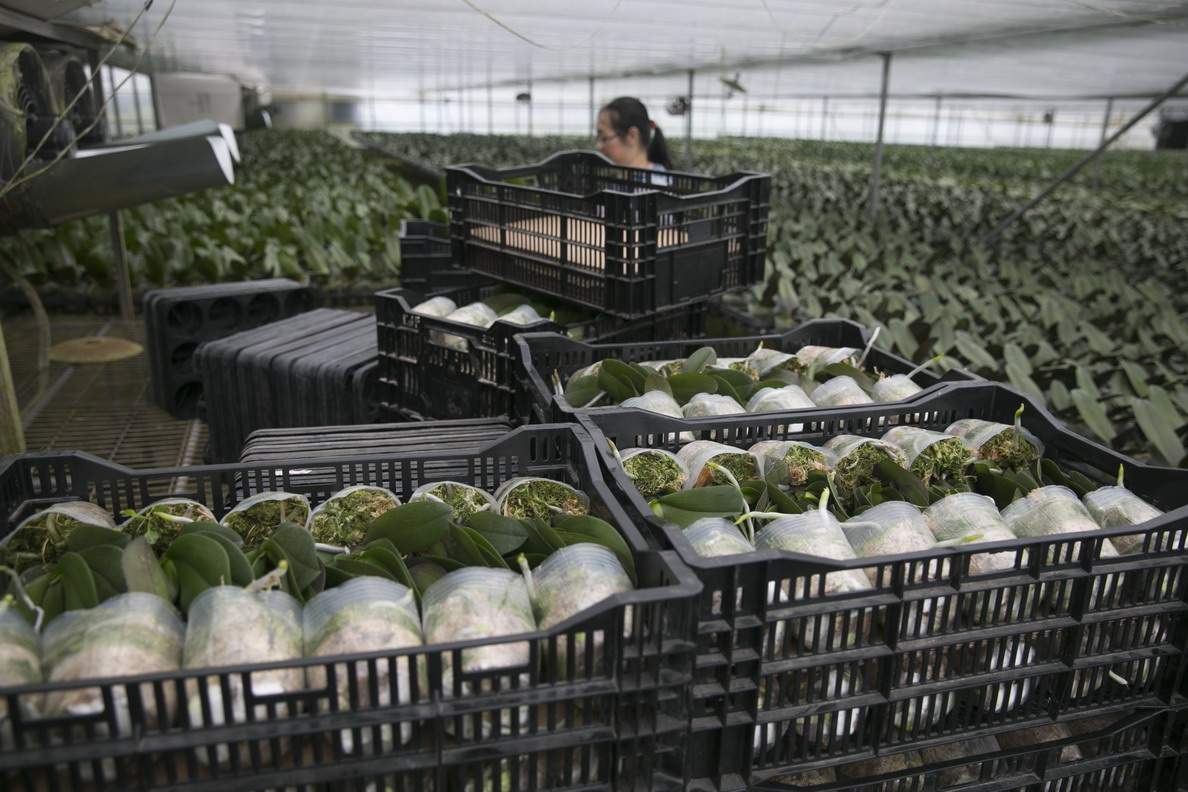 大洋兰花基地,现有多功能温室1.1万平方米。每年生产兰科各属花卉10万株以上,每年为省内外各花卉公司提供蝴蝶兰花期调控服务数以十万计。利用高山条件下气温垂直分布的特点,大洋兰花基地现已规模化栽培适应性良好的兰花卉,有文心兰属、蝴蝶兰属、石斛兰属、堇花兰属、蜘蛛兰属、捧心兰属等属的上百个品种,另计划引进蕙兰属和兜兰属。上述兰科花卉,花色艳丽,形态多姿,花期很长,观赏价值很高,深受市民喜爱。尤其是文心兰属各品种,每年从四,五月起陆续开花,一直延续到十一月,有长达八个月的盛花期。其栽培最适的气候环境,恰好是象大洋这种低纬度中海拔山区所特有的。
Ocean Orchid Base has 11,000 square meters of multifunctional greenhouse. It produces more than 100,000 flowers of each genus of Orchidaceae every year, and provides tens of thousands of butterfly orchid regulation services for various flower companies in and outside the province every year. Taking advantage of the vertical distribution of temperature under high mountain conditions, the Ocean Orchid Base has now grown large-scale orchids with good adaptability, including Oncidium, Phalaenopsis, Dendrobium, Viola, Spider Orchid, and Heart There are hundreds of species of Cymbidium and other genera, and plans to introduce Cymbidium and Paphiopedilum. The orchidaceous flowers mentioned above have gorgeous colors, various shapes, a long flowering period, and are of high ornamental value. They are deeply loved by the public. In particular, the various species of Oncidium, which bloom from April to May each year, continue until November, with a full blooming period of up to eight months. The most suitable climatic environment for its cultivation happens to be unique to low-latitude and mid-elevation mountainous areas like the ocean.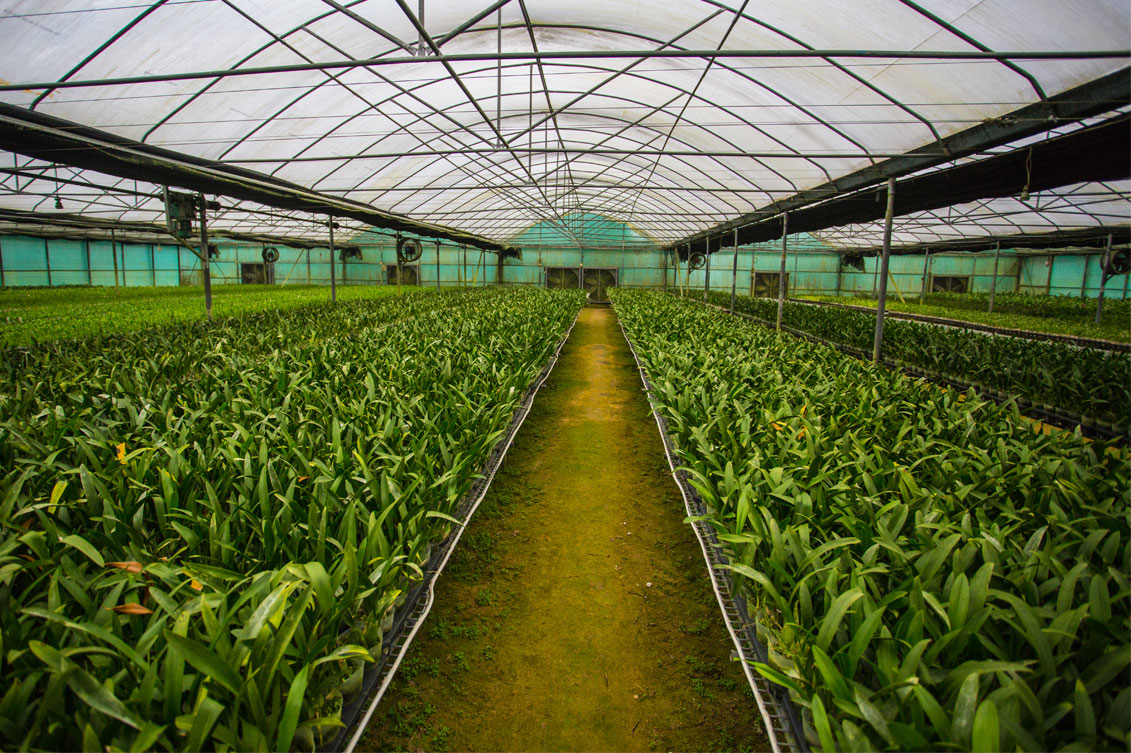 夏秋之际,室外骄阳似火,然温室内水墙风机降温,展开遮阳网降低光照,凉风习习,各种兰花或含苞待放,或在调控下抽出整齐茁壮的花梗,一片姹紫嫣红,令人留连忘返。冬春之际,室外寒风凛冽,室内温暖如春,各规格种苗整齐排放,青葱翠绿。又是一片生机勃发的景象。
In summer and autumn, the outdoor sun is like a fire, but the water wall fan in the greenhouse cools down, and the sunshade net is deployed to reduce the light. The breeze is cool. Various orchids or buds are waiting to be released, or the neat and strong pedicels are drawn out under the control. Linger. In winter and spring, the outdoor is cold and windy, and the indoor is warm like spring. The seedlings of various specifications are neatly discharged and are lush and green. It is a scene of vitality again.